Secure Your Events - Large and Small - with Insights From Public Safety Experts
The events industry within the United States generates an estimated $283 billion a year. The security of large venues across the country has never been more important, and keeping the thousands of guests that attend an event safe presents challenges that are constantly changing. Sharing experiences and knowledge are integral in maintaining a welcoming and secure environment.

The MCCA's years of experience hosting events at our convention centers gives us unique insights into planning for a wide range of public safety needs and implementing effective security measures. In partnership with the Massachusetts Large Venue Security Task Force, the Boston Police, the FBI, and the Department of Homeland Security, conventions held at the BCEC or the Hynes constantly maintain the highest level of safety.
In Signature Boston's whitepaper Safety and Security Lessons, we explore lessons learned from two major events that took place in Boston: the 2013 Boston Marathon Bombing, and the 2015 Pokémon World Championship, where the Boston Police and the MCCA Public Safety Team successfully prevented a mass casualty incident at the Hynes. Find out how our security experts plan for known and unknown emergencies, assess event risk, staff venue security, and collaborate with law enforcement partners. These best practices give event planners peace of mind when choosing Boston as a destination, and provide attendees a safe and satisfying experience.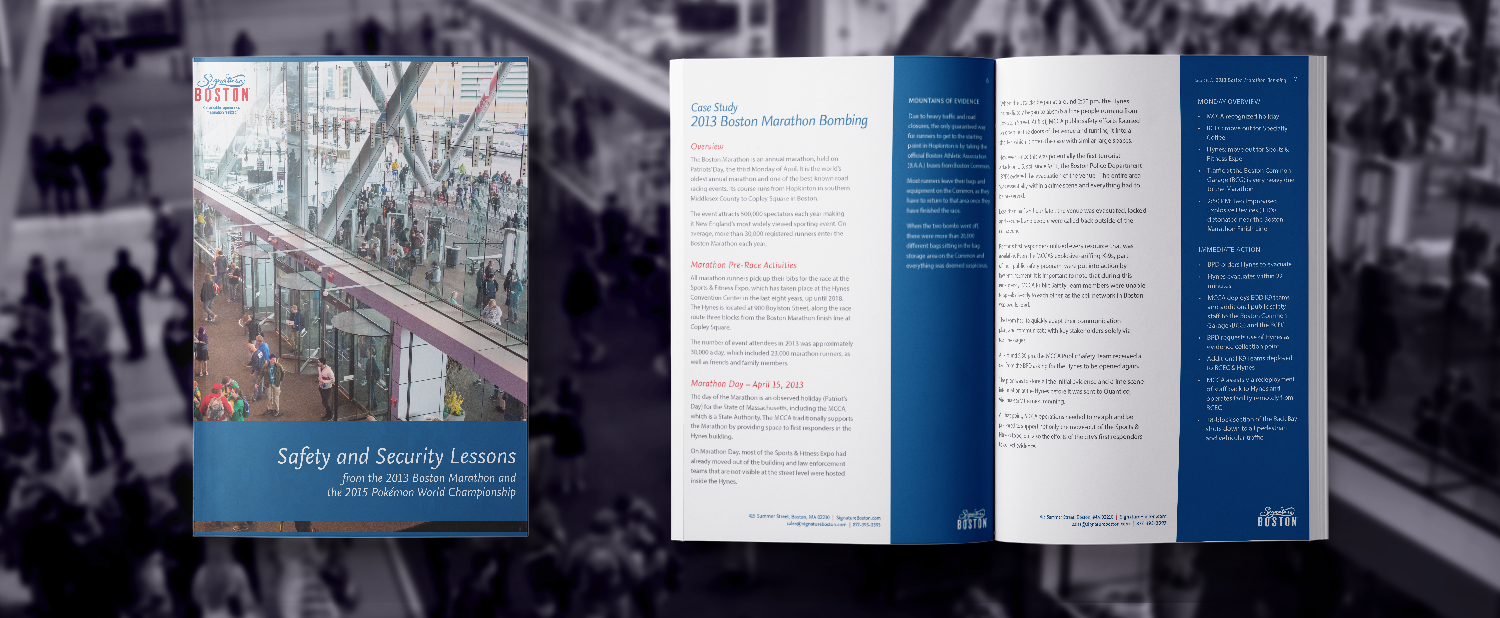 Download the Signature Boston Safety and Security Lessons Whitepaper